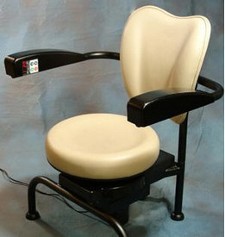 I was sharing Dancing Matt with the husband and he decided to share something funny with me as well.

Turns out that Larry and Willy, the morning DJ's at my favourite local radio station Jack FM, have been trying to get their hands on the Hawaii Chair unfortunately, the company doesn't ship to Canada. I'd never even heard of this thing so we were about to watch the infomercial when I spotted this video from Ellen. I'm not a huge fan of hers but she tends to be pretty funny and goodness, this bit is pretty good.

What's worse is that people are actually buying this. I'm sorry...does this actually exercise anything?